Wireless remote controls, alarms, PC software and LED displays for load sensors ensure safe, easy and comfortable load cell force monitoring and measurement. Straightpoint's range of wireless accessories may be used with all Straightpoint wireless load cells.
Need a price? Contact our team


SW-OAM
Wireless overload alarm module
The SW-OAM is a wireless relay module featuring audio and visual warning indicators. The unit's two set point alarms can be triggered from a single or summed group of up to eight Straightpoint wireless load cells. The SW-OAM is ideal as a Wireless Overload Detection System.


SW-BS
Wireless Base Station

The SW-BS, Crosby | Straightpoint base station, provides a configurable analog or digital output for any single or multiple (up to a maximum of four) Crosby | Straightpoint wireless load cells.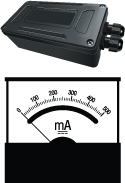 SW-AO1i
Wireless base station with analogue output

The SW-AO1i provides a configurable analog output for any single Straightpoint Wireless Load Cell and is ideal for integration to a PC, PLC or other Data Acquisition Systems. Housed in a NEMA 4 enclosure the output can be selected from pre-calibrated voltage and current ranges of 0-5vdc, +-5vdc, 0-10vdc, +-10vdc, 0-20mA, 4-20mA.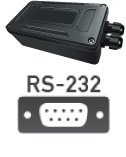 SW-SO
Serial output ASCII string module

Ideal for integration to a PC, PLC or other device requiring a simple RS232 serial input, this module allows for a user defined ACII string which can include individual or summed data from up to eight Straightpoint Wireless Load Cells.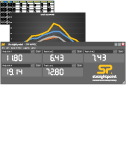 INSIGHT
Multiple wireless load cell controller and centre of gravity software
INSIGHT software, supplied with an SW-D USB wireless dongle, allows connection of up to 126 Straightpoint wireless load cells simultaneously onto any Windows tablet or laptop.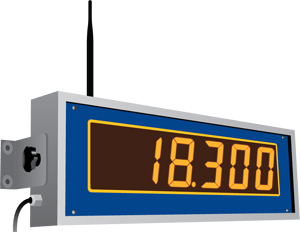 SW-SD
Wireless slave display

This 100mm (4") scoreboard LED display is wireless and viewable for up to 150 ft. Perfect for installation on a crane gantry the unit operates on 110-240 VAC and display's an individual load or summed load for up to eight Straightpoint Wireless devices.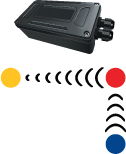 SW-SB
Wireless signal booster

The SW-SB signal booster/repeater module is battery operated and easily pairs to any Straightpoint Wireless device e.g. load cell, accessories, and software solutions within range, quickly increasing coverage and extending range.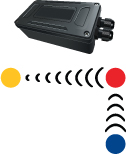 SW-GW1
Modbus RTU/ASCII Gateway

The SW-GW1 is a Modbus interface gateway that provides a simple interface allowing users to gather data from Straightpoint Wireless devices using either the standard Modbus RTU protocol or a simple ASCII protocol.