With close to 200 load cell products in our catalogue Straightpoint, who are an ISO9001 accredited company, offer a standard product for nearly every application.
But some applications require specialist solutions and our team of in-house engineers offer a full custom solutions package to assist and project manage any job for which a standard Straightpoint product can not be used.
Just contact our sales team with your requirements:
This email address is being protected from spambots. You need JavaScript enabled to view it.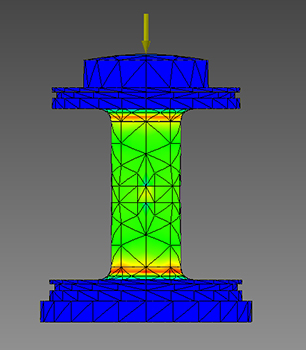 The very latest CAD design packages and full finite element analysis (FEA) are used to bring the client the safest, most cost effective and workable solution for any project whether it be on or offshore, subsea or even in hazardous areas.



Pictured: Examples of Full finite element analysis (FEA) CAD design

Recent load monitoring projects include:
Stainless steel subsea loadpins or shearpins manufactured for marine industry
Approval of wireless custom shear pins to ATEX / IECEx for use in zones 0, 1 & 2
Development of ATEX/IECEx zone 0,1 and 2 (gas) Radiolink plus
Custom load cell amplifier design to include 4-20mA output for PLC integration
Wireless loadcells linked to a live SMS messaging system to alert nominated users globally of load events
Structural health monitoring project including 40 wireless loadcells in construction industry
Load shackles with digital outputs for topside project
Custom wireless, multiple loadcell load monitoring package for large entertainment venue
In-house strain gauging of client lifting tools
Bespoke 500te wireless compression loadcells for heavy lift industry
Dual bridged load cells and loadpins for redundancy purposes
Custom loadcells for Safety of Lives at Sea (SOLAS) project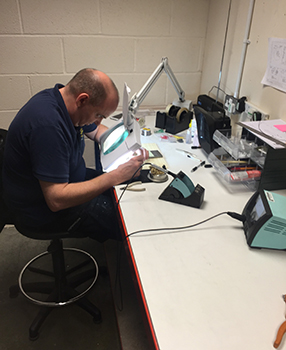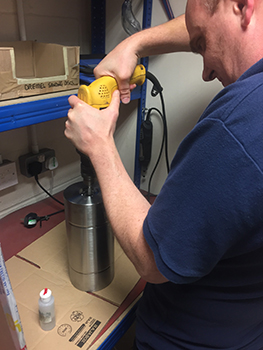 Pictured: Straightpoint engineer building a bespoke load monitoring system

Industries that we have developed custom load cells, software & electronics for include: Nuclear, renewable, oil and gas energy sectors, entertainment, construction, military, load testing and aircraft de-bogging and aviation.

Straighpoint's why is 'making the lifting industry a safer place' and is part of our company culture to make sure that every project is professionally reviewed and managed to ensure our clients have 100% safety and satisfaction every time.




Pictured: Turning, Milling and Machining a Straightpoint custom made load cells