About Straightpoint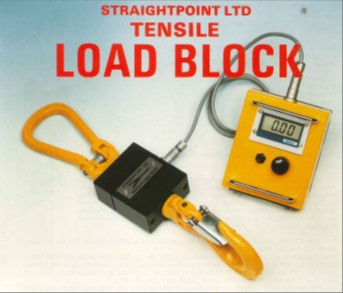 Founded in 1978 by an Oxford University engineering graduate, Straightpoint became the first company to offer the lifting industry a robust reliable electronic force measurement device, replacing the cumbersome and obsolete mechanical units that had been in use for decades. (pictured left a 1980's loadlink).

The Loadlink soon became the world leader in its field with sales on all continents. New products soon followed using the same basic principle of strain gauges combining high quality yet easy-to-use electronics. Straightpoint began to manufacture a wide range of products, not just for their own customers but also branded products for companies such as Dillon, Tractel and more recently Pfeifer.

After the retirement of the company founder, Straightpoint Ltd was bought by new Directors including an ex-Salter Weigh-tronix manager, David Ayling, who is continuing the growth, innovation and expertise of the company to this day.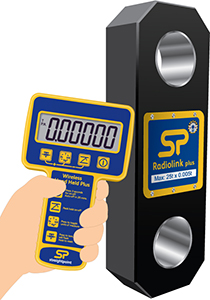 Now in its 38th year, Straightpoint (UK) Ltd now has over 40 distributors, providing global coverage of the market.
In addition, Straightpoint also has a facility in the USA and has recently doubled the size of its UK headquarters (which houses the first 350 tonne calibration and universal test machine in Europe). Within the last few years, the company added its highly successful, hire and offshore divisions, which are continuing to grow.

Straightpoint continues to lead in innovation by launching the first worldwide off-the-shelf wireless centre of gravity system and is the first load cell manufacturer to incorporate RFID tags in all its 'link' load cells as standard.

Current developments include an ATEX approved wireless dynamometer and range of running line dynamometers.


With close to $1,000,000 of stock available Straightpoint products give our distributors a distinct advantage over competitor's lead times
Range of products from 100kg beam loadcells to 1500t loadshackles
Cutting edge technology including unsurpassed wireless products
Huge range of accessories and data logging software packages available with most loadcells
World class after sales and marketing support
Competitive pricing