Straightpoint Products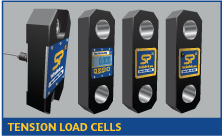 Loadlink Dynamometer Load Cells
Our Digital Dynamometer / Tension Load Cells have been serving the load test and force monitoring industry since 1979. Available in Wireless (RLP), self-indicating (LLP) and non-indicating (WLP) versions these ruggedly built and highly accurate load link style load cell dynamometers allow for force and load monitoring across a broad range of industries and applications.

Loadlink Plus | Radiolink Plus | Wirelink Plus | Compound Plus



Shackle Load Cells
Straightpoint's shackle load cell or Loadshackle product line has been providing the lifting community with a low headroom load monitoring solution for over a decade. By integrating the load cell into the shackle pin the product provides for a compact and lightweight load monitoring solution while still meeting industry SWL and accuracy requirements.
Wireless Loadshackles
|
Cabled Loadshackles
Compression Load Cells
Our wired and wireless compression load cell product lines combine heavy duty construction, industry leading accuracy and high capacity into a cost effective weighing and load monitoring product. Straightpoint compression load cells are utilized every day in compression force testing, structural weighing and for the conformation of mass and centre of gravity.

Wireless Compression Loadcell
|
Wired Compression Loadcell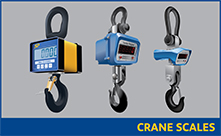 Crane Scales
The Jumboweigher line of Crane scales provide a cost effective solution for those who are looking for an affordable, heavy duty, permanent use crane scale. Available in three capacities 5 ton, 10 ton and 20 ton, each and every unit is proof tested to twice the safe working load and supplied with a certificate of proof test, calibration and conformity. Straightpoint's Miniweigher Plus line of crane scales is in a class of its own. In production since 1978 the Miniweigher Plus is the mini crane scale with big crane scale features. Available in capacities from 100 kg to 5 tons this product is known worldwide for its full features, robust construction, high accuracy, compact size and extreme portability.
Jumbo Weighers
|
Mini Weighers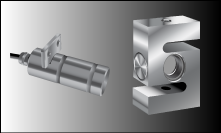 Other Force Measurement Load Cells
Our load pin load sensors and S-Beam load cells are perfect for OEM projects, custom test machines or for monitoring load in a manufacturing environment requiring closed loop feedback and controls. Both product lines can be used with our (HHP) Handheld Plus display, Desktop Controller software or configured with an analog output module and are supplied with certificates of proof test, calibration and conformity.

S Beam Loadcells
|
Loadpin Loadcells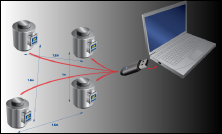 Software and Systems
Our wired and wireless Windows based software packages provide user friendly, cost effective load monitoring solutions for a broad range of industries faced with increasingly complex load monitoring applications. These creative solutions allow for report printing, confirmation of mass and centre of gravity, simultaneous display/monitoring and data logging of up to 24 Straightpoint Wireless Load cells.
Software & Systems
Wireless Accessories
Straightpoint's full range of wireless accessories allow for the simple integration of a wireless load cell into more complex load monitoring systems used in variety of manufacturing, rigging, weighing and transportation industries.
Wireless Accessories
Load Cells for Hire / Rent
Our load cells
500kg to 250 tonnes
are
available for hire
.



Contact Us for a FAST quote and delivery time or for further information on any of our load monitoring products.
This email address is being protected from spambots. You need JavaScript enabled to view it.