Clamp On Line Tensionmeter - COLT Guy wire, steel wire, rope tension meter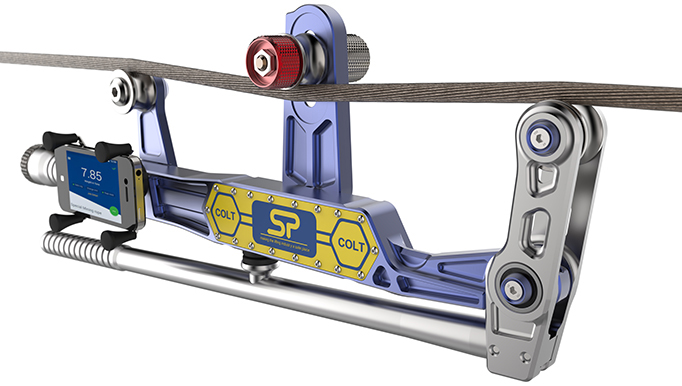 The Strai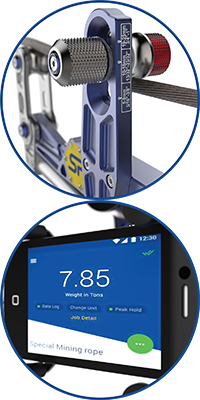 ghtpoint COLT is a lightweight guy wire rope
tension meter
for fast and accurate measurement of wire rope tensions up to 11,000lbf/5000 kgf and up to 1"/25mm diameter. Manufactured using an integral, high accuracy, Bluetooth module the COLT transmits load data wirelessly to any smart device running our Android or iOS app.

Tension wire measure for rigging towers, guy wires, overhead lines, zip lines, elevatir hoists, guard rails or architectural cables or any wire tension to ensure safety and correct operation.
Constructed from aerospace grade aluminium the COLT digital tensiometer is lightweight and easy to handle and operates on wires that are already under tension. Once in place it allows the operator to quickly check tension on cables or wire ropes set at any angle.
A built in smart device holder allows the COLT to be used as a traditional tension meter with on board display or the smartphone maybe handheld or mounted elsewhere.
This email address is being protected from spambots. You need JavaScript enabled to view it.
Supplied in a purpose made carry case the COLT is portable and utilises standard alkaline batteries making this perfect for on-site cable tension measurement across the world.