Meet the people behind Straightpoint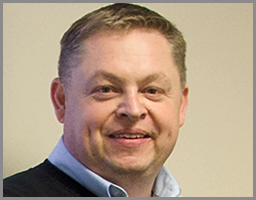 DAVID AYLING MD/CEO


David heads the ever expanding global team at Straightpoint.
He is extremely proud of our excellent team who all play a vital role in the success of Straightpoint.
Click the image to the right to see our company vision and values.
Our core values and development of our company culture set Straightpoint aside in our industry.
Individual responsibility and a supportive environment means our team always exceed expectations and that feeds through into our world class product and service levels.
At Straightpoint we all live and breathe our mission 'making the lifting industry a safer place' allowing our customers to measure loads safely and accurately.
Our team is detailed below; they are always available to assist you with any projects, questions or enquires.

| | | | | | | |
| --- | --- | --- | --- | --- | --- | --- |
| | | | | | | |
| | | | | | | |
| ALFIE LEE | | JOHN MOLIDOR | | WAYNE WILLE | | JEFF MILLER |
| Operations Director | | Director of Sales | | Technical Sales Manager | | General Manager |
| | | | | |
| --- | --- | --- | --- | --- |
| | | | | |
| | | | | |
| DAVID MULLARD | | TANYA GREGORY | | JESSI HILL |
| Business Development Manager | | Marketing | | Sales |
| | | | | |
| --- | --- | --- | --- | --- |
| | | | | |
| ROSHAN DIVAKARAN | | SARATH CHANDRAN | | LAUREN ROSE |
| Design Engineer | | Project Engineer | | Administrator |
| | | | | |
| --- | --- | --- | --- | --- |
| | | | | |
| TRESSIE LA BASS | | MIKE NEAL | | RICHARD WOOLLETT |
| Customer and Sales Support Admin | | Project Engineer | | Finance Manager |
| | | | | |
| --- | --- | --- | --- | --- |
| | | | | |
| SCOTT ABERNATHY | | AARON ORSAK | | SOLOMOM GUMEDE |
| Technical Specialist | | Technical Sales Engineer | | Logistics |
| | | | | |
| --- | --- | --- | --- | --- |
| | | | | |
| HAYLEY WILLIS | | ZOE SILK | | CLARE GEORGE |
| Admin & Purchaser | | Hire and Sales Administrator | | Accounts & Credit Control |
| | | | | |
| --- | --- | --- | --- | --- |
| | | | | |
| SIMON PAINE | | DEYRICK PULLEY | | MARK PAVELY |
| Logistics Supervisor | | Logistics | | Strain Gauge Technician |
| | | | | |
| --- | --- | --- | --- | --- |
| | | | | |
| GARY WHITE | | GAVIN ARNELL | | IAN NASH |
| Production Supervisor | | Production Technician | | Production Technician |
| | | | | |
| --- | --- | --- | --- | --- |
| | | | | |
| JOSH YOUNG | | JOSH CHIPPS | | MARCUS MACDONALD |
| Calibration Technician | | Calibration Technician | | Machine Shop Supervisor |